wellness & Rehabilitation
A holistic and personalized approach to skilled nursing and long-term care
Schedule A Tour
Video Tour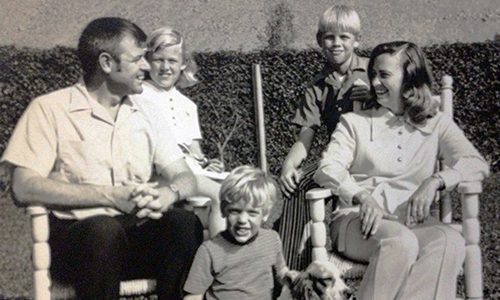 Past
Every  guest has a story of their own. We want to hear

your journey.
Present
We understand the changes in your life. We are here to care for

You.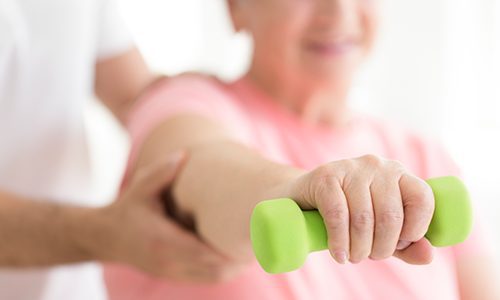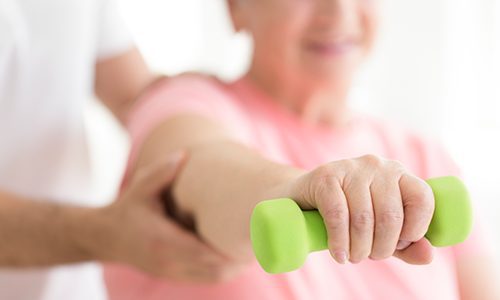 Present


We understand the changes in your life. We are here to care for

You.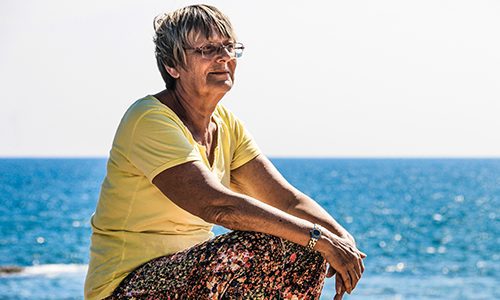 Future
Our goal is to get you back on your feet…


Back to being

You.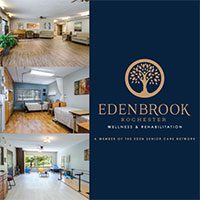 Download a brochure
To download a brochure, please click on the button below.
Real Words of Recovery
Resident Testimonials
Edenbrook has been a blessing for me, I had a rough time during Covid. My dad and mom were in bad condition. I was under lots of stress, so I got my parents into Eden Brook, they welcome my parents with open arms. Later I admitted my mom due to a fracture of her bone. They watch over them with love, care, and kindness. They even help out to get my mom and dad in the same room, which meant a lot to me and my parents. Edenbrook helps me throughout my tough time. I thank you and appreciate each and every one who works there. Thank you from the bottom of my heart.
This clean, cozy, family-style place has been very kind and caring to my spouse, who was here for a few weeks, and also to me. The housekeeping staff, maintenance, nursing attendants, dietary dept, nurses, therapists, social work, reception, administration & medicine (& all staff, in case anyone was missed), are all very professional and helpful. Thank you all, so much. People went out of their way to be kind and helpful during this stressful time. We're here for rehab,& the therapists really work hard, daily, to get you better. Going home today!
I recently had neck and back surgery. I had lost the ability to walk and use my right hand. I came to Edenbrook for post-op care. The nurses were kind and caring. The best part was the therapy. I was determined to walk as well as use my right hand again. Teresa, Alexis, Chris, Darren, and Kelsey kept me motivated and working hard. I'm walking and able to write my name now. Overall, my experience at Edenbrook was positive. I recommend Edenbrook. I would like to give a shout-out to Danny Schwartz who let me now I am important from the beginning.
Our disabled brother lived at Edenbrook for the last six months of his life. What a blessing everyone was to my brother and our family. The love they demonstrated to him was simply amazing. The quality of care we observed given to him is second to none. We simply could not have asked for more. Thank you Edenbrook for helping us in such a loving way to say goodbye to a very special brother.
I had a really great experience coming to Edenbrook Rochester because of Danny Schwartz. I found a place where they keep their word everything he told me kept his word I am very very happy that he always checks in on me like he promised he would and I think we make good friends he's a heck of a guy who made the transition in here was great because I'm a little younger and it's a first time for me and he made it comfortable for me. Thank you, Danny and Edenbrook for taking such good care of me and putting me in such a great place.
About Us
Edenbrook Rochester
Edenbrook of Rochester is an industry-leading skilled nursing facility dedicated to delivering excellence in post-acute rehabilitation and long-term care. We cultivate a culture and family-like environment to attract the best healthcare professionals and caregivers that ensure that each guest is not treated like a patient…but like family.
Get in touch!
We Can't Wait to meet you.
1875 19th St. NW, Rochester, MN 55901
Edenbrook of Rochester
1875 19th St NW
Rochester, MN 55901